State-of-the-Art Leak Detection Techniques for Queen Anne Property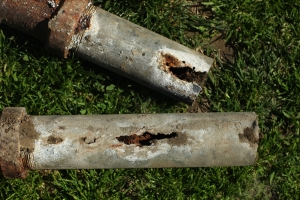 As specialists in commercial, industrial and residential leak detection, we utilize latest state-of-the-art techniques and advanced technology to provide timely, accurate detection of leaks, pipe-utility locating and infrared inspection services.
Applying our expertise and experience with the use of correlation equipment to ground penetrating radar and infrared surveys we have the ability to see and listen inside a structure of the property to make an accurate diagnosis.
Our leak detection service includes, but is not limited to:
Residential and commercial inspections
Underground water leak detection and pool leaks
Water leak under slab concrete
Water line leaks, leaking pipes, and well problems
Basement and roof leaks
Energy audits
Utility and pipe locating services and infrared surveys
If you suspect a leak behind walls or underneath the ground of your residential or commercial property in Queen Anne, call us for accurate and timely detection services.
Full Service Water Leak Detection Company Serving Queen Anne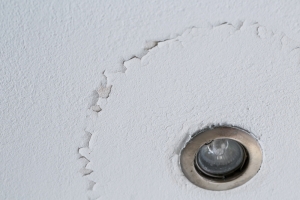 We are a full service leak detection company serving home and business property owners experiencing undetected or unrepaired water leaks that can be extremely damaging by causing major foundation damage, structural damage, erosion, mold and other costly issues.
These are a few ways that our water leak detection service can help:
Restoration of water service in an emergency
Eliminating a damaging water leak problem by pinpointing the precise source
Preventative care for in-ground pools, hot tubs and related mechanical systems
Saving money through energy audits
Utility surveys for locating and blueprinting unknown utilities, pipes and wires
We are the professionals for accurate diagnoses and timely locations of hidden water leaks, and are the favored detection service among architects, building owners, contractors, inspectors and realtors serving Queen Anne. 
Call us today for the best solution to your fluid leak problems!
Leak Detection Services for Queen Anne Home & Business Property

We are your ally when confronted with water leakage problems that may present potentially serious consequences.  We know how to find a water leak!
As a leader in accurate, non-invasive water leak detection we have the expertise and state-of-the-art technology to locate all types of leaks for home and business properties in Queen Anne.
With literally hundreds of plumbing joints and connections, and hundreds of feet of piping in a residential home that can be multiplied many times over for a commercial structure, having a professional leak detection service to rely on in an emergency situation is vital.
These are examples where leaks occur most frequently:
Main water service lines
Sewer line leaks
Well water service lines
Pools and hot tub leaks
Indoor structure plumbing
Call Leak Masters for timely, accurate fluid detection services using the most modern detection techniques such as ground penetrating radar and infrared inspections. (206) 593-3183