Leak Round-up: Top Stories of the Summer
Leak Detection Technology
In the emerging markets of smart water technology, the Borough of Monaco in Pennsylvania installs this communications network and leak detection system to monitor their community water infrastructure. The system is expected to save millions of gallons in water loss and more than $2.6 million dollars by 2026.
The ePULSE by Echologics is used on 3.3 miles of the city's cast iron water mains to conduct and assessment of identifying thinning pipes and existing and potential leaks. Echologics is an affiliate of the Mueller Water Products group specializing in water detection technology such as the mi.Echo.
Water Leaks and World News
The long term leak of radioactive water from the Fukushima nuclear power station in Japan finally gets some constructive news. By lowering a robot designed by Hitachi-GE, the remote controlled device was able to identify the leak as coming from the building's basement with video and photography. Finally locating the leak will help determine solutions to the problem going forward.
Water Leaks around the US
The July flood of the UCLA campus made national news due to aging water pipes bursting on the popular campus. Some key figures in the damagecaused by this ruptured water main include:
Closing of Sunset Boulevard
Floods and damage to the newly remodeled Pauley Pavilion
Over 20 Million gallons of lost water
739 submerged vehicles in parking structures.

As if emphasizing the point about California's aging water lines, a water main also broke on Palm Desert Street in the popular Coachella Valley. Due to the smaller size of this leak, crews were able to fix the leak with only a 20 minute water outage. Groups affected by this leak including the nearby College of the Desert's Indio campus and the Living Desert zoo. Officials determined that pipes in this area will need additional work soon.
Latest in Water Conservation

As California faces record setting water lows, saving every drop of water counts. The Department of Water Resources estimates the state loses 10 percent of its drinking water through system leaks. Emphasizing the importance of leak prevention, not only after the fact detection, the group suggests ways to increase conservation, including pressure reduction and employing new leak detection technologies.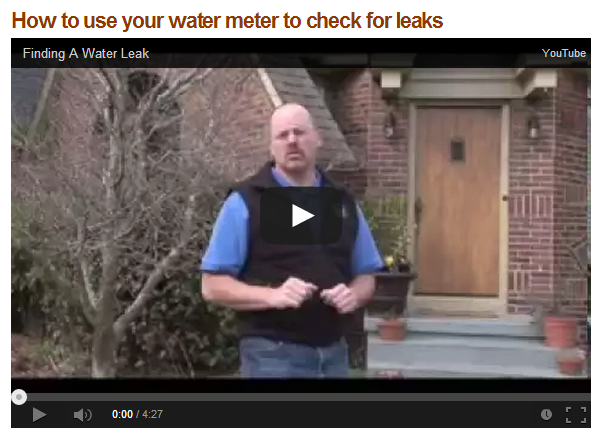 Tired of reading up on leaks and how they happen? No problem. Check out this great video series by Conserveh2o.org. The group has a great series to help understand common household issues and repairs with full PDF transcripts available for download. Find great ideas such as retrofitting your toilet or using a watering gauge to monitor your sprinkler water use.