Consequences of a Water Main Break – University Village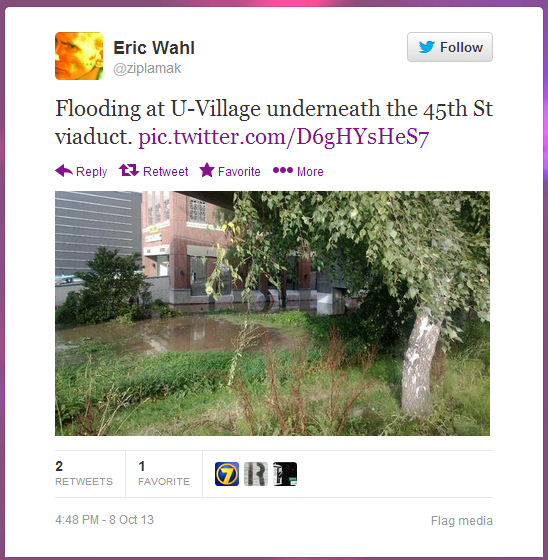 On October 8th a water main burst near NE 45th and NE 25th in the University Village area of Seattle. A 16 inch water pipe broke and had to be replaced with a new section. The pipe was around 80 years old, which is considered middle-aged among utility pipes in this area. This repair was corrected and addressed immediately, and service was restored in a matter of hours. No injuries or business damage was reported, and only the local Starbucks remained closed during this occurrence. In totality this could be considered a relatively minor incident, yet it still had wide reaching consequences.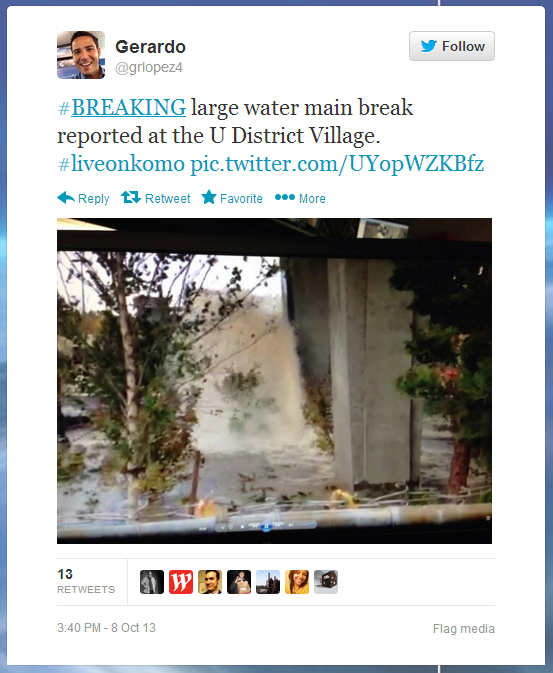 Many residents reported water outages throughout Ravenna and Laurelhurst areas. Seattle Pi advised area residents that once service returns, water may run brown. While officials say the water is safe to drink, they advise running the faucet until the water becomes clear. The brown water could stain clothing if anyone tries to do laundry, and hot water should not be used so that water heaters aren't filled with the brown liquid. It remains unclear how many residents were affected by this event.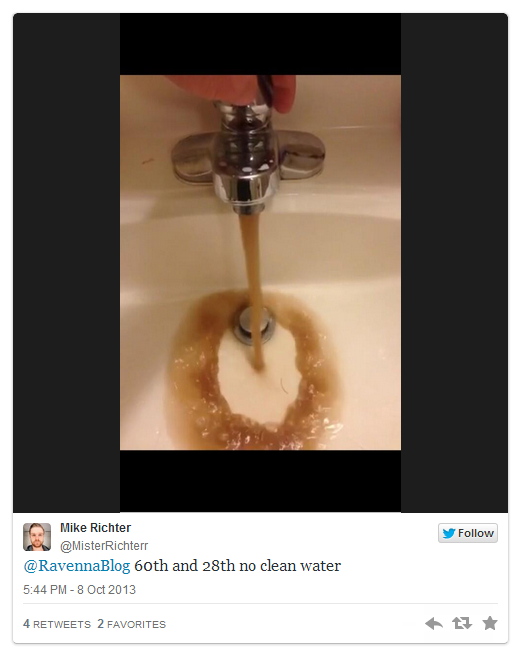 The water was quickly cleaned up with fast action. City officials deployed sandbags and suction trucks to aid the overflowing storm drains. Officials from departments including Seattle Fire, Police, Seattle Public Utilities, and Seattle City Light were working on the scene.

Additional services were disrupted including Metro bus reroutes and delays past 7 pm and during evening rush hour.


The change in water pressure affected the University of Washington Campus. Many of the 42,000 plus students were evacuated from the University District campus due to low water pressure in the emergency fire sprinkler system. Afternoon classes were disrupted and alerts went out to the entire student body.

This example is a happy one, of how an accident with an old pipe occurred, and everything turned out alright. The most minor occurrence affected thousands of people and multiple public services, in addition to local business and traffic, emphasizing the importance of early detection and prevention.